About
Rahina Idris
An author, a certified Leadership, Mindset/Behavioural Coach, Speaker and Trainer. She's also a certified member of the John Maxwell Team. A roundtable facilitator and currently a student of mindfulness therapy and mental health first aid.
Respected for her multi-dimensional approach to coaching and mentoring- Rahina has over the years transformed professional careers and personal relationships to heights that leaves her clients exceeding set targets and achieving their goals. individuals.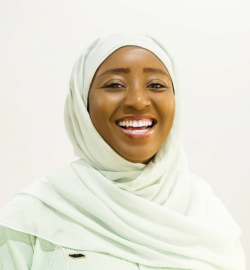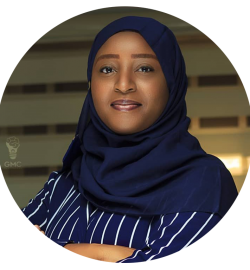 This is evident in her broadening profile of the list of clients. She's trained hundreds of people which ranging from startups to corporations to individuals.
As the founder of Ducis Integrated Consulting together with her education and work experiences in UK and Nigeria, Rahina combines her skills and respect for tradition and culture to engage her clients specifically to achieve the results unprecedented in some cases to unlock her clients' potentials. With a Bachelors' of Science in Business and Information Systems from the University of Salford in Manchester,- Rahina has had the privilege and opportunities of combining her leadership and management skills to elevate the performance of her clients.
Devoted and passionate about empowerment for women and the most vulnerable in our society, she has worked to uplift women and children devastated from the conflict ridden areas of Northeastern Nigeria through provision of educational, food, psychological aid to hundreds of women, children as well as their dependent men in many a situation.
Having gone through many experiences worthy of note in many institutions including African Centre For Leadership and Strategy where she emerged as her class deputy governor/ speaker and also won the Leadership championship award a year after graduation. She's also an alumna of  Nigerian Women Trust Fund Leadership Mentorship Program- Rahina has had the privilege and honor of representing the Young Women in Politics at the United Nations Women (UN women) committee on political empowerment and participation as an EXCO member.
She's married with three kids, loves nature, travelling and cooking!